FBP International Franchise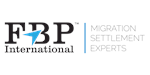 FBP International - Australian Migration Settlement Experts Franchise
The FBP International Sales Agent Model offers you the opportunity of immediate cash-flow from the first day of business.
Finance requirements

Areas Available

Middle East & North Africa
Profile
FBP International franchises available now
FBP International Sales franchises are now available. Find out everything you need to know, including the cost to start this simple, one-stop-shop franchise in minutes here! Operating only from a laptop, mobile and internet.
ABOUT THE COMPANY
FBP International has a reputation as the "best Australian migration settlement experts" globally. We base this claim on the following rock-solid facts:
FBP is owned, operated and managed by a team of Australian professional consultants with over three decades of cumulative experience in the field of Australian migration settlement.
The senior management of FBP International provides advice and consultancy services – about the entire Australian migration and settlement business – to other migration agents, lawyers, law firms and migration companies both in Australia and beyond. This consultation spans over but is not limited to starting a migration consultation firm from scratch to the outreach strategies, financial planning, budgeting, marketing, IT infrastructure, legal infrastructure and expansion of the business.
FBP International management not only mentors and grooms in-house teams, agents and channel partners, but also assists other young and upcoming migration agents to succeed in this business.
FBP International, in association with Qualifications Australia (QA), provides Australian Certifications and Transcripts to clients from all over the globe bridging and/or upgrading their educational gaps. QA certifications help FBP International's direct and indirect clients to qualify for better jobs with fair wages in Australia and internationally, as well as giving value while applying for immigration.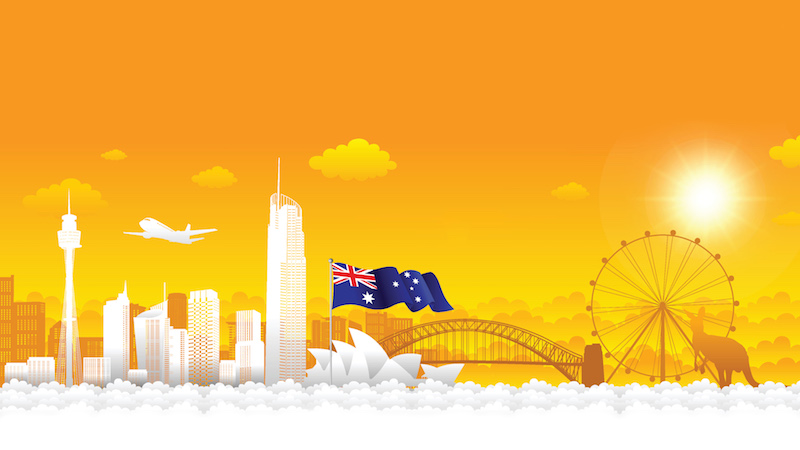 WHY CHOOSE FBP INTERNATIONAL?
We offer FBP registered clients with professional advice on the current immigration law and how it affects their visa application. All FBP clients are guided and advised on all visa procedures involved in their visa application. We will be representing our clients before any relevant authorities in case their visa application faces any complications.
FBP prides itself as being one of the best in the field and has the only Australian immigration lawyer who is also registered with the Office of Migration Agents Registration Authority (OMARA) to provide Australian immigration assistance in UAE.
Our Knowledge and capabilities:
Complex Visa Pathways to Australia
Access to various Legislations, Regulations, Policies and Forms
Excessive knowledge in Case Laws
Specialize in Administrative Appeals Tribunal (AAT) inclusive of Court Appeals and Representation
Ministerial Intervention (MI)
Certification of Documents
Exclusive in the UAE to provide In-House Statutory Declaration and Affidavits
OUR MISSION:
TO BE A LEADING PROVIDER OF AUSTRALIAN IMMIGRATION DOCUMENTATION, HELPING SKILLED INDIVIDUALS, PROSPERING BUSINESSES, AND INVESTORS TO MIGRATE AND SETTLE WITH THEIR FAMILY ACROSS AUSTRALIA.
OUR OPPORTUNITY:
Our Sales Agent Model offers you the opportunity of immediate cash-flow from the first day of business. It also provides a quick start with a powerful brand identity utilizing proven business systems and regulated processes.
Through these well-structured processes and systems, we deliver comprehensive operational support to all FPB Sales Agents. The benefits of this opportunity are only available to suitable and qualified individuals and/or businesses.
OUR SUPPORT:
Advertising/marketing plan strategy & templates
Target audience
Border Immigration Government requirements
Residency by investment
Business and investment advice/set up
Qualifications Australia
Post landing services
Corporate stationery designs and access to the promotional and client testimonial videos
Setting up, creating, configuring the IT Infrastructure Software
YOUR REQUIREMENTS:
Laptop
Mobile (dedicated number for this business)
Internet
Marketing and media spending
YOUR BENEFITS
ROI from the first month
Flexible working hours at your convenience
Plug and play business
Don't need to be a migration consultant or in the migration industry to start this business
FRANCHISE REQUIREMENTS
Personal Details:
Full name
Nationality
Passport number
Dedicated phone number
Contact details
Personal email
Languages spoken
Documents to Attach:
Passport copies for all the people related to the business
Profile picture of all the people managing the office
Brief resume of all people managing the office
Personal profile – (brief description about you or attach your resume)
Business and Marketing plan – (to run this business in few lines)
Business Details (if applicable):
Business name
Business website
Business location
Trade/Company license number
Documents to be attached (if applicable):
Trade/Company license copy
Business profile
FINANCIAL INFORMATION
Franchise Fee: $1,500 USD per annum
Minimum Investment: $3,000
Minimum Liquid Capital: $3,000